Environment´s information
The Améscoas are two municipalities that divide a valley full of history. One is Améscoa High, the other corresponds to Améscoa municipality under whose capital Zudaire. Améscoa or Amezcoa is a name that comes from Ametz and means oak in Euskera.

Amescoas possess a very important wealth of monuments of great beauty, preserved throughout the centuries, from a medieval parish and rococo, the Assumption of the Virgin, the S XVII, mixed with other styles. The Church of St. Martin of Tours in Eulate has two altars, the greatest of these Baroque and the other civil. At the entrance to find a cruise Eulate-Gothic Shrine. Today ruins of the Palace of Eulate Alvarez, dating from the First Carlist War and the General Córdova fire.

San Cristobal is a Romanesque church in the Raona rebuilt in Late Gothic style with beautiful portico that is supported by two columns, statues of St. Matthew and St. Peter Postol. There is a gothic cruise in Baja Amescoa and a cross that is carried in processions Zudaire, carved in silver. Another is the medieval church of San Millan, with a Gothic door and cruise Barrindano Galician. The palace of the armory at Urra with the coat of arms of the Urrutia. The Church of San Juan Bautista, has sculptures of this saint.

As far as this natural beauty, the spring with a beautiful waterfall at the bottom of an amphitheater in the mountains of calcareous Urbasa. You can admire very well from above Zudaire, to which is on a path leading to a source, especially have a beautiful view in the spring when the thaw comes, or from below in Baquedano.

As for the gastronomy in Amescoas is a great cheese from sheep that graze in the mountains of Urbasa. Trout are succulent fried Zudaire? To Navarre? with ham. There are also very good lamb.Deshacer cambios
Gollano
Small village of Las Améscoas in a natural privileged environment among the mountain chains of Urbasa and Lóquiz and very close to the birth of the River Urederra. Remains of the fortified castle tower. Old collegiate Pregothic of San Bartlomé (XIII century) with a set of chairs of 1480 and a prismatic tower.
Tours

* Saws and Lokiz Urbasa.
* Birth Urrederra River.
* Puente La Reina.
* Monasteries Irache-Iranzu and San Gregorio Ostiense
* Estella monumental
* Monastery Azuelo
* Sanctuary Codés
* Camino de Santiago (Estella-Los Arcos-Viana)
* Fairs and traditional festivals
* Truffle Museum (Metauten)
* Villa of the Muses (Arellano)
* Sanctuary of San Miguel de Aralar.
Activities

- Hiking. Source of the Urederra
- Mycology (mushrooms, fungi)
- Horse Riding. Horse Riding (High Muru)
- Vela. Reservoir Alloz
- Speleology. Cueva de los Cristianos. Book Basaula
- Mountain bike routes
- Visits to dairies, wineries, wine press of Arróniz
WHERE TO GO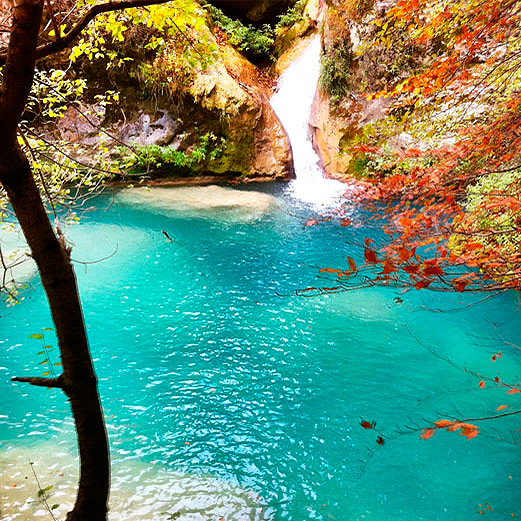 Nacedero del río Urederra
El manantial donde nace el río Urederra es de ensueño escondido a los pies de las murallas de piedra caliza de la sierra de Urbasa, el símbolo de los bosques navarros . Toda una una auténtica maravil...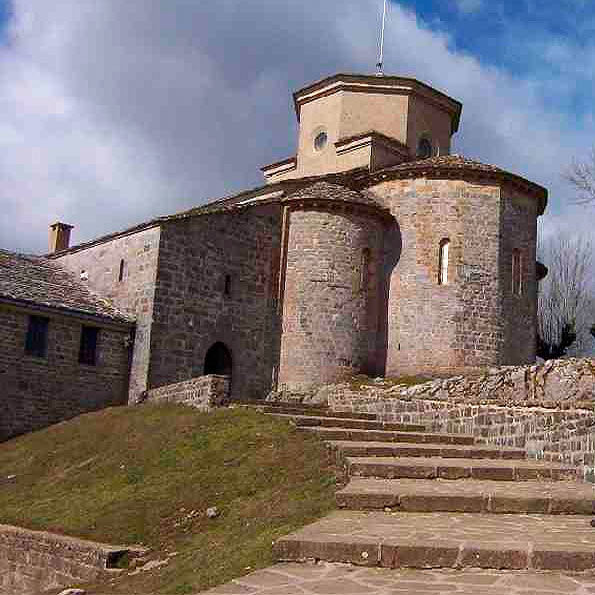 Santuario San Miguel de Aralar
Constituye uno de los centros de espiritualidad más conocidos de Navarra. Es un templo románico con tres naves y tres ábsides localizado en lo alto de la sierra de Aralar, desde donde se divisa una pa...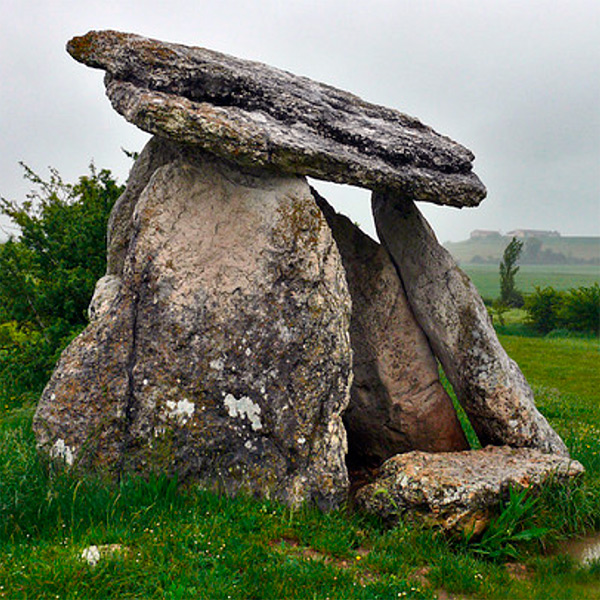 Dolmenes en Cuadrilla Salvatierra
Los dólmenes de La Llanada alavesa oriental, es decir de la Cuadrilla de Salvatierra, son dos de los más fotogénicos de Euskadi, además se encuentran perfectamente señalizados e indicados con letreros...
UPCOMING EVENTS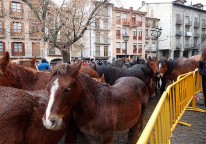 Feria de San Andrés
En Estella/Lizarra, del 30 de noviembre al 2 de diciembre
Tiene lugar en la Plaza de Santiago la tradicional exhibición de ganado y en la vecina Plaza de los Fueros, se expone una muestra de artesanía de la comarca. Además, a lo largo de toda la jornada se ...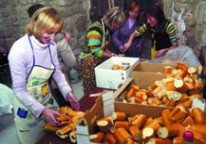 Día de la Zorra
En Mendigorría, 7 de diciembre
Cada 7 de diciembre, Mendigorría celebra esta curiosa tradición de nombre peculiar. Una fiesta en la que los vecinos se reúnen para comer y beber, haciendo honor a una antigua costumbre que, tal vez, ...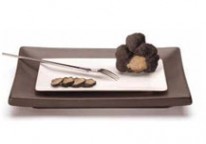 Día de la Trufa
En Orísoain, 16 de diciembre
La Valdorba es un valle apacible de la zona media de Navarra cuyos sellos de identidad son el románico y la micología. Se trata de un terreno en el que abundan las trufas por lo que no es extraño que ...